March Updates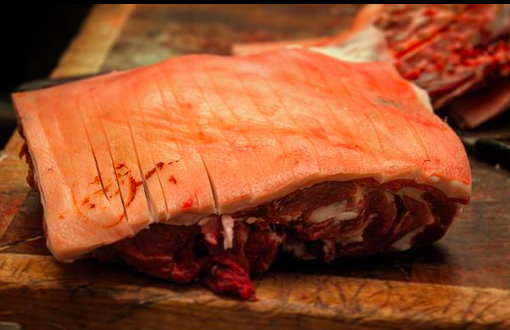 'Bringing home the bacon' - a funny little phrase that we sometimes use to refer to earning a living or bringing in a significant amount of cash. Having literally brought our own bacon home, and totting up all the costs vs profit we would potentially have made, there's very little wiggle room if things go wrong. If we'd had to add vets visits in, if something had happened to one (or all) of our pigs and we were depending on them for our livelihood, it would have been catastrophic. It's living life on very thin ice, and yet good farmers continue to do their best, caring for their animals and dealing with the physical and mental strain and stresses of reading animals. And the rest of us? Well we still want to have meat on our plates. Having just written an article about our piggies titled 'Bringing Home the Bacon' I realised that what I had really written about was the importance of community and all the support we received from local farmers and other not so local farmers (@sissinghurstpigs I'm talking about you particularly!) - without all these amazing people providing knowledge, help, and assistance it would've been a much tougher ride. Even having such a wonderful local, small scale abattoir made such a difference to us. It gave us the opportunity to belong, and feel part of a new community with all the support that goes with that. The importance of belonging to a 'tribe' cannot and should not be underestimated - check out @the.natural.edge who strongly champions this too. To me, it reinforces the need not just to support local produce but to actively engage and be a part of your community - however big or small it may be. Not only does it benefit those around you and your local area, it soon starts to benefit you too, in ways you could never have imagined.
These apples were happily left by our neighbours to feed the pigs - again another helping hand from our 'community' that we found ourselves in. Raising pigs on such a small scale meant that sustainable practices were relatively easy to achieve and our supply chain was straightforward. With larger scale farming or even in bigger businesses this is not always as achievable. As much as it's easy to tar big corporates all with the same bad brush, I'm not sure this is helpful or useful. Big corporates can make huge changes that can have huge repercussions for many consumers and can also help lead the way for other organisations to follow. Tomorrow I'll be chairing a couple of panel discussions at the Millennial 20/20 conference, one of which will be looking at how we now shop, eat and consume. This session will explore the forces behind a shift in FMCG and the changing consumption and behaviourial habits of today's customers. Company sustainability planning & supply chain transparency will be a key focus. What questions would you want to ask these brands/what do you think is most important when it comes to sustainability and brand transparency? On this panel @millennial_20_20 will be @ryvitauk@walmart @hipchickfarms @onelovecocoa@burritokitchen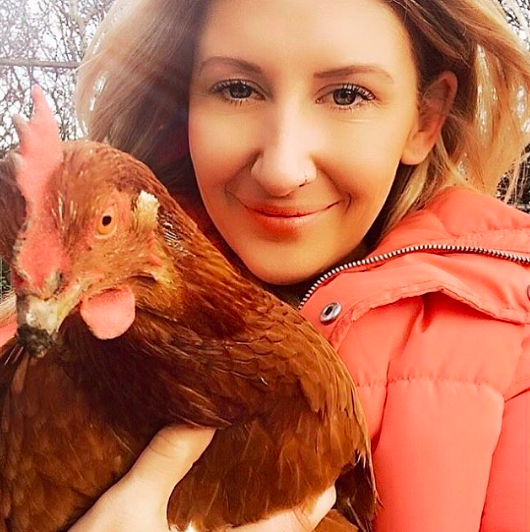 Chicky chick chicken. I love these chickens and their funny little ways. I used to find their gnarled prehistoric dinosaur-like claws absolutely grim and it really put me off them. I'm also convinced they used to sense my fear, so they'd run at me and one in particular used to have me running in circles round the house. I was genuinely terrified of this feathery little creature. Ridiculous really, but it just shows that when something isn't familiar, our reactions can be extreme. I count myself very lucky to have grown up in the countryside surrounded by cows and sheep, and yet still I got fidgety about chickens. Even with the pigs, occasionally I'd find myself getting a little bit concerned as they all came at me at once, and legging it back across the field and flinging myself over the gate to safety. I soon realised with the pigs that they were either hungry or wanted some attention in the form of a good old scratch behind the ear. The more I think about it the more ridiculous it sounds in my own head. I'd happily eat a chicken Kiev, a bowl of chicken soup or a whole roast chicken. But the fluffy feathered friend that was scurrying and scratching around in the garden was something I was wary of. In all honesty it's only been the last year that I've been comfortable around them. I hope that I'm showing how this is as much a process for me as it might be for anyone else, I wasn't born into a farming family! So I'm trying as hard as possible with everything I consume to think through the process, and really consider how it has ended up in front of me ready to eat. It's definitely something that takes much more work and effort and I can only hope it is something that doesn't become ever more removed from our reality.